Writing the new story of plastic: virtual conference
A virtual conference by the Break Free From Plastic movement
Writing the new story of plastic
How ambitious policy can prevent plastic pollution globally, from production to waste trade
29 October 2020 – 12:00-16:00 CET
Over the past few years, the EU has taken significant steps forward to tackle plastic pollution, with the adoption of an ambitious Directive on Single Use Plastic.
Several other discussions are also ongoing; with the review of the EU's waste shipment regulations and new opportunities to address plastic pollution upstream with the EU Green Deal. Furthermore the EU & member states are playing an important role within the UNEA process, where options for a binding mechanism on plastic pollution are being discussed.
The conference will bring together members of the Break Free From Plastic movement, policymakers and members of the press, as we come together to discuss how to stop plastic pollution for good. Building off of the key themes of the film The Story of Plastic, we will explore EU and global policy options, in order to find long term solutions to plastic pollution, from production to waste trade and end of life.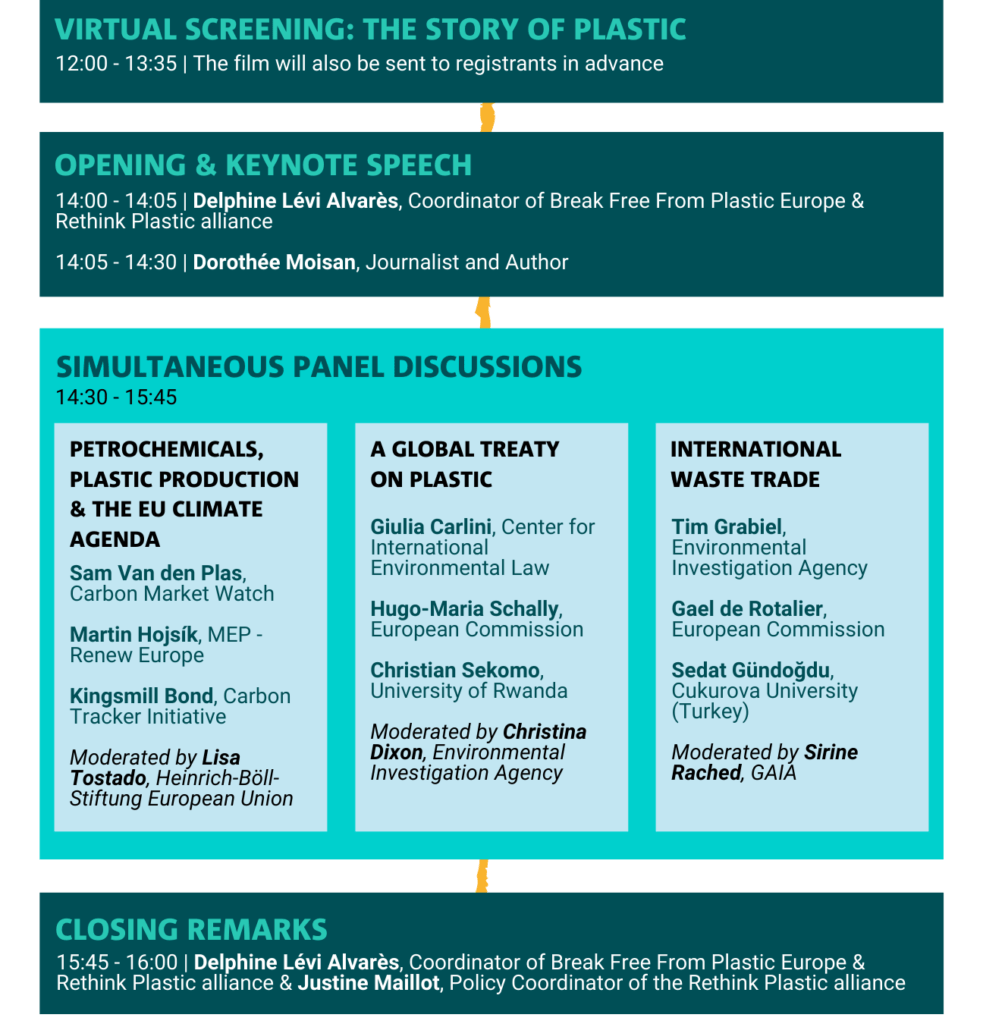 In the meantime, you can watch the trailer for The Story of Plastic below…